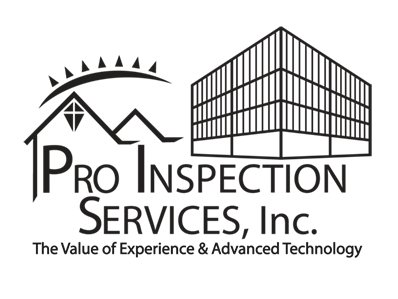 Emerson Treffer, CPI
RESIDENTIAL, COMMERCIAL, INDUSTRIAL INSPECTIONS
Licensed– InterNachi Certified – Experienced – Qualified Expert
Certified Professional Inspector
(O) 843-314-0153 (C) 843-421-1718
etrefferprohomeinspect@gmail.com
www.proinspectionservicesinc.com
Serving the Grand Strand and the Greater Charleston Markets
July 2020
Why Choose Pro Home Inspections Services
Our home inspection reports are the most comprehensive in the industry and reflect our value added approach to servicing you and your clients. We provide testing that other firms don't and there is no additional charge (except for Radon).
That's the difference!
We offer the following tests at no charge!
HVAC Testing – Each inspection report contains the measurement of the heating and cooling temperature at each vent. This is one way to determine the condition of the HVAC system.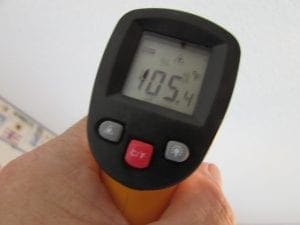 Water Temperature Testing – We often see water temperatures in home above 120 degrees Fahrenheit. This is dangerous and could actually burn your skin and particularly young children. It is easy to adjust your hot water temperature.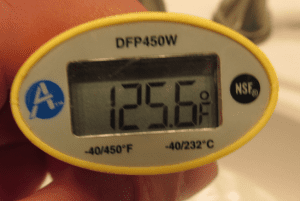 Infrared Testing – Using the state-of-the-art technology we can see problems in the house regarding air leaks, moisture, and hidden electrical hot spots! None of these items can be seen with the human eye. It requires specialized equipment to detect these issues.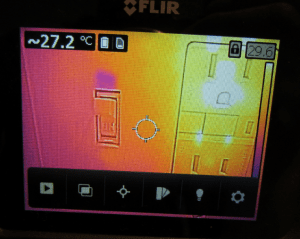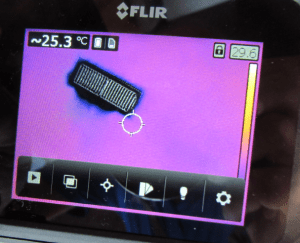 Appliance Testing – We test the stove and oven, refrigerator and freezer sections, as well as the disposal, microwave, disposal, exhaust fan and dishwasher.
Stove Testing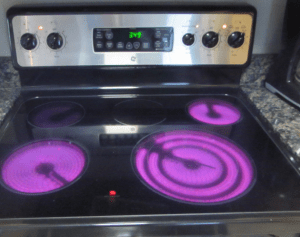 Refrigerator Testing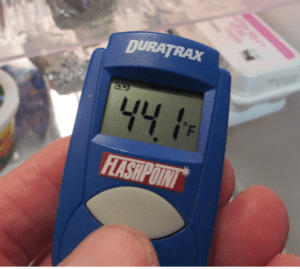 Radon Testing – We use a state-of-the-art technology to test for radon. Radon comes from the ground and is a naturally occurring radioactive gas that can cause lung cancer. You can't see or smell radon. Testing is the only way to know your level of exposure.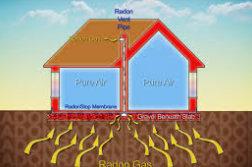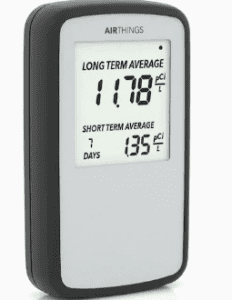 Air Quality Testing – Our air quality testing allows this firm to test for fresh air in the home. In ten minutes we can quickly determine the air quality in the residence.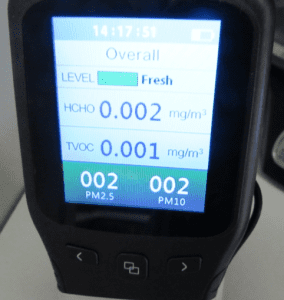 Electrical Testing – Each inspection report contains a comprehensive inspection and testing of the electrical systems and the electrical receptacles both inside and outside.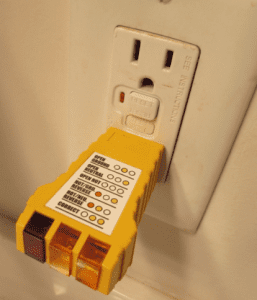 Carbon Monoxide Testing – We test for the presence of carbon monoxide as this is a silent killer. Winter time is typically the most dangerous time for the abundance of carbon monoxide. We are concerned about the health and safety of our clients.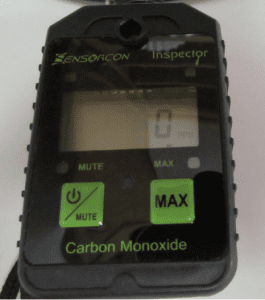 Drone Inspection – Our drone allows the inspector to view the roof, plumbing vents, gutters, and fireplaces with high quality photos and videos. We can inspect the smallest areas or the tallest areas on a roof as needed as our drone can fly for over 20 minutes.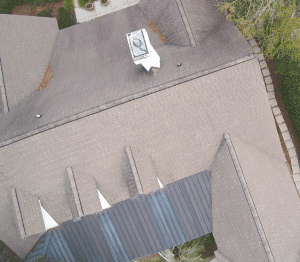 Moisture Testing – We are able to test for moisture levels in bathroom floors, decks, and kitchen cabinets. High moisture levels can indicate a prior or current water issue.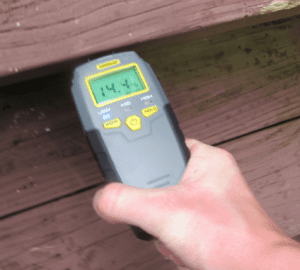 See What Our Customers Have To Say Regarding Our Reports
Check us out of the web proinspectionservicesinc.com
Selling a home can be a time and energy-consuming process. Fortunately, our Pre-Listing Inspection service is a good way to potentially reduce some of this burden. Once you get your home inspected, you'll be armed with critical knowledge about the property's worst defects. This gives you the opportunity to fix any major existing issues before they pop up during the Buyer's Home Inspection and get in the way of closing a sale.
Call Emerson Treffer, CPI
40+ Years' Experience
843-421-1718
etrefferprohomeinspect@gmail.com
 Your referral is the sincerest compliment! Thank You!!!
Reserve Studies
We have partnered with Miller-Dodson to complete HOA and Condominium Reserve Studies throughout the State of South Carolina. As part of our services we also offer budgeting and reserve consultations for HOA Boards. Our goal is to identify issues that need immediate attention and then provide solutions. Call us to discuss your HOA needs!
1. What is a reserve study?
It's a study of the basic components the homeowners or Condominium Association are responsible for. This could include tennis courts, ponds, roads, roofs, exterior painting, club house, swimming pools and all long term assets that requires periodic replacement.
2. Why do a reserve study?
An informed Board member means a better run Association. The reserve study provides crucial information to assist the Board in setting up and maintaining a budget for reserves.
3. Who does the reserve study?
Professional reserve specialists are able to provide quality reports and with a detailed analysis that allows for long term planning by the Board.
4. When should a reserve study be done?
The reserve study should be updated every three years. The process should start six months before the beginning of the new budget year, depending upon the complexity of the Association components. Since the Board has to approve the reserve study, it's important to consider when and how often they meet.
5. How can HOA manager help?
The reserve study allows the HOA manager and the Board to work together to set up a budget and then determine the required Association dues. A reserve study is a management tool and input from the Board and the property management company is vital to completion of the study. The study's ultimate goal is to evaluate the overall financial health of the Association.
 A Great Thank You to Our First Responders!
A great thank you to all of our EMS, Firefighters, Police, and Military.
We are offering a 20% discount to all military and first responders.
Thank you for your service home and abroad!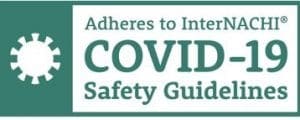 CONTACT US:
Pro Home Inspection Services
43 Aberdeen Way, Pawleys Island, 29585
843-421-1718 (cell)
843-314-0153 (office)
etrefferprohomeinspect@gmail.com
www.proinspectionservicesinc.com
Emerson Treffer, CPI
RESIDENTIAL, COMMERCIAL, INDUSTRIAL INSPECTIONS
Licensed– InterNachi Certified – Experienced – Qualified Expert
Certified Professional Inspector
(O) 843-314-0153 (C) 843-421-1718
etrefferprohomeinspect@gmail.com
www.proinspectionservicesinc.com
Serving the Grand Strand and the Greater Charleston Markets
January 2020
WISHING EVERYONE A SAFE AND HAPPY NEW YEAR!
Thank You to Our First Responders!!!
A great thank you to all of our EMS, Firefighters, Police, and Military.
We are offering a 20% discount to all military and first responders.
Thank you for your service home and abroad!
Did You Know About Our
Home Inspection Warrantee Program?
We have had a lot of inquiries regarding the types of inspections we offer. We complete inspections on detached homes, apartment buildings, condominiums, retail properties, office buildings, churches, warehouses and industrial properties.
Call our team today to discuss your inspection needs!
OUR BUY BACK GUARANTEE!
Call our team regarding our Buy Back Guarantee! Given our extensive training and experience we are able to offer home buyers and sellers a Home Guarantee. Let us provide your client with a high comfort level for all of our residential inspections.
• The program is valid for home inspections performed for home buyers or sellers by participating InterNACHI® members.
• The home must be listed for sale with a licensed real estate agent.
• The Guarantee excludes homes with material defects not present at the time of the inspection, or not required to be inspected, per InterNACHI's Residential Standards of Practice.
• The Guarantee will be honored for 90 days after closing. InterNACHI® will pay you whatever price you paid for the home.
"Coats for Kids"
A special thanks to those who provided warm clothing for our Cozy Coats program. You made a difference in many people's lives!
We collect coats and then have them dry cleaned. Coats are then given to local charities, schools, and churches.
Call us to pick up a coat you no longer need!
We Support "Heaven Sent Ministries" through their Hunger Challenge
This program provides food throughout the world for children who are under-served and sometimes only get one meal a day. You can contribute to this program by making a donation to Heaven Sent Ministries; P. O. Box 5392, Princeton, West Virginia 24740 or contact them at HSMIC.org for further information.
Did you know that Pro Home Inspection Services provides:
1. Home Buy Back Guarantee via InterNachi – Ask us about this program!
2. Home Inspection Reports sent to clients in 8 to 12 hours.
3. We store the extra photos taken during the inspection to protect our clients if later have an insurance loss. No charge to store the extra photos.
4. Inspection reports while your home is under construction.
5. Draw Inspections for new construction.
6. Pre-Listing Home Inspections.
7. Insurance Inspections.
8. Commercial and Industrial Inspections.
Inspection Services
Did you know we complete draw inspections, builder warranty inspections, draw inspections, crawl space inspections, insurance claim inspections and insurance damage reports? Pro Home Inspection Services stores all home inspection photos on the cloud for its clients to be used as needed for future fire or wind insurance claims. A picture is worth a thousand words! There is no charge for this service.
Seller's Pre-Listing Inspection
Eventually, your buyers are going to conduct an inspection. You may as well know what they are going to find by getting there first. Having an inspection performed ahead of time helps in many other ways, such as:
• It allows you to see your home through the eyes of a critical and neutral third party.
•
• It alerts you to immediate safety issues before agents and visitors tour your home.
•
• It may alert you to items of immediate concern, such as radon gas or active termite infestation.
•
• It permits you to make repairs ahead of time so that …
•
• Defects won't become negotiating stumbling blocks later.
•
• There will be no delay in obtaining the Use and Occupancy Permit.
•
• You have the time to get reasonably priced qualified contractors or make the repairs yourself.
•
• It helps you to price your home realistically.
•
• It may relieve prospects' concerns and suspicions.
•
• It may encourage the buyer to waive his inspection contingency.
•
• It reduces your liability by adding professional supporting documentation to your disclosure statement.
•
Important Note to Agents and Home Owners: Copies of the inspection report, along with receipts for any repairs, should be made available to potential buyers.
The Small House Movement
A growing number of homeowners in the U.S. are downsizing to homes smaller than 1,000 square feet, and, in some cases, smaller than 100 square feet. This transition to smaller homes, known as the Small House Movement, is adhered to by people who believe American houses in general are too large, wasteful and energy-inefficient.
While home sizes ballooned from the 1950's into the early 2000's, data suggests that this trend is slowing, or even reversing. A 2008 survey shows that more than 60% of potential home buyers would rather have a smaller house with more amenities than the other way around. Similarly, according to the National Association of Home Builders, 59% of builders nationwide said they were planning to or were already significantly downscaling from the "McMansion" era.
The disadvantages of downsizing are obvious: you may have to get rid a lot of furniture, the new house is less prestigious, and you lose space for guests. Neighbors, too, might view your small home as a threat to their property values. But living small is nothing new. After World War II, 1,000-square-foot homes were the norm for returning soldiers and their families.
Gayle Butler, editor-in-chief of Better Homes and Gardens, describes the Small House Movement as "right-sizing," rather than downsizing, as homeowners forgo unused space and buy homes that better fit their needs. Dee Williams, of Olympia, Washington, sold her 1,500-square-foot home and moved into an 84-square-foot home that she built herself. When the electric company began charging more for electricity, her bill doubled from $4 to $8, an increase that probably would have been more dramatic in her previous home.
Adherents to the Small House Movement enjoy the following perks of their transition:
• Increased cash flow. Smaller homes require a smaller mortgage, lower property taxes, and decreased homeowner's insurance, maintenance costs, and the expense required to furnish the home. Owners might even be able to purchase a smaller house in cash using the proceeds from their existing home. And with the extra money, they can afford improved insulation, higher-quality windows and flooring, and luxuries such as solar roof panels and skylights;
• Less maintenance. Fewer rooms and smaller spaces cut down on the time needed to clean and maintain, leaving more hours in the day for more enjoyable activities;
• Lower utility bills. It costs a lot less to heat and cool a small home than a large home. Typically, there is no wasted space in vaults in a small home;
• Reduced consumption. If there is little space to store items, homeowners are much less likely to buy new things. Fewer rooms and windows mean less money spent on TVs and curtains, for instance;
• More time with family. Less space means that more room must be shared, which encourages group activities and dinners.
•
While the benefits of the Small House Movement are clear, the transition isn't easy for everyone, especially for those who have become accustomed to large houses. The following tips can help homeowners make do with less space:
• Use items for more than one purpose. For example, you can use a trunk as a coffee table, placing in it items such as shoes, files, and extra sheets to save closet space.
• Eliminate or cut down on extra silverware, pots, pans and dishes if the kids have moved out.
• Use rooms for more than one purpose. You may be able to squeeze a small computer desk into the corner of a bedroom, and a rarely-used dining room can double as a library.
• Purchase a stackable washer/dryer unit to save space.
CONTACT US:
Pro Home Inspection Services
43 Aberdeen Way, Pawleys Island, 29585
843-421-1718 (cell)
843-314-0153 (office)
etrefferprohomeinspect@gmail.com
www.proinspectionservicesinc.com

Our Service Area
Proudly Serving: Georgetown & Horry County and the greater Charleston area
Aynor
Burgess
Carolina Forest
Litchfield
Conway
Forestbrook
Galivants Ferry
Cherry Grove
Garden City
Little River
Longs
Surfside
Loris
Murrells Inlet
Myrtle Beach
North Myrtle Beach
Pawleys Island
Socastee
Charleston
Mt. Pleasant
North Charleston