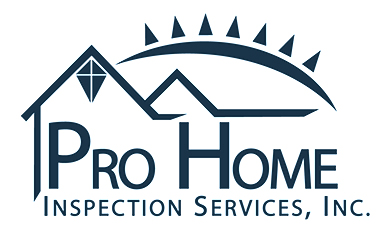 Market Watch: The Real Estate Market at a Glance
Our analytical team has prepared this edition of our monthly Market Watch for you and your team.
2020 has been a tough year for many. However, The Grand Strand and the Charleston residential markets have been strong and we foresee even more growth in these markets in 2021.  
Data from Zillow indicates that home prices in our area have risen by 6.5% over the last year. And looking forward to the coming year, the Myrtle Beach real estate market forecast is that home prices will continue to rise by 3.8%. We believe this estimate is low due to lack of supply. Our data indicates a growth in home prices at 4.5%.
 In the past month, 452 homes have been sold in Myrtle Beach, SC as reported by Redfin.com.
In addition to houses in Myrtle Beach, there were also 1572 condos, 166 townhouses, and multi-family units for sale in Myrtle Beach last month. The median price per square foot in Myrtle Beach has increased by 13.8% over the past year.
Most of our home and commercial inspections requests are from out of state buyers. In addition, numerous buyers of small businesses are relocating to The Grand Strand. Two major themes emerge from our survey:
First, most buyers are from the northern states and are relocating permanently to this area and are not Snow Birds.
Second, the trend among the buyers is avoiding ever increasing personal income taxes and increasing real estate taxes. Some of our clients have sold their homes in the north at what they considered below market prices.
The number of residential listings is still trending downward and we anticipate this will continue through the first and second quarter of 2021. Home prices are increasing and we have no reason to see this trend change as long as interest rates remain low. Low interest rates usually translate into higher real estate prices for both residential and commercial properties
More good news going forward!
The current low interest environment will continue through 2021 and into 2022
The Fed is in no hurry to raise rates
Inflation has not reached the Fed Threshold
We do not forecast the Fed Threshold to be reached until the 1st or 2nd Quarter to 2022
Most emerging markets will keep rates low to sustain growth in their economies
The Covid vaccine benefit will show up in the second and third quarter of 2021. We anticipate 30% of the population in the US to have been vaccinated by the end of the second quarter of 2021. The threshold of 60% sought by the government will not be achieved until late into 2021.
As more of the population is vaccinated we anticipate more residents will be looking to travel to The Grand Strand and many of these will become home buyers. Selling real estate with virtual tours will continue through 2021.  Pro Home Inspection Services produces drone videos and virtual home tours.
Did you know that less than 8% of the home inspectors nationally use drones for inspections? Pro Home Inspections Services operates two drones and completes all types of drone inspections! Emerson Treffer, CPI, is an FAA Licensed Commercial Drone Pilot.
Drone Roof Inspection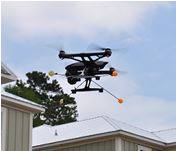 The trend of sellers and their agents ordering pre-listing home and commercial inspections will continue to grow. Some of our clients are looking for what they describe as the perfect move-in home. The pre-home inspection is a "must have" for these buyers. Bad roofs and issues in the crawl spaces are the two most common repairs we observe along with aged HVAC systems.
Batt Insulation Hanging Down from Floor Joist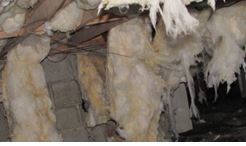 Drone Roof Inspection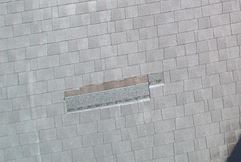 Did you know Pro Home Inspection Services completes Construction Progress Reports as well as Mold, Radon, and Lead Testing? Next month our team will address the commercial market and the trend we see.
Emerson Treffer, CPI Certified Professional Inspector (CPI)®
Licensed – Certified – Experienced – Commercial Drone Pilot – Qualified Expert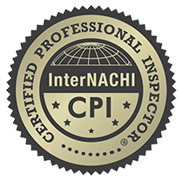 Our Service Area
Proudly Serving: Georgetown & Horry County and the greater Charleston area
Aynor
Burgess
Carolina Forest
Litchfield
Conway
Forestbrook
Galivants Ferry
Cherry Grove
Garden City
Little River
Longs
Surfside
Loris
Murrells Inlet
Myrtle Beach
North Myrtle Beach
Pawleys Island
Socastee
Charleston
Mt. Pleasant
North Charleston